We sometimes use amazon affiliate links in our content that may result in a small commission for purchases, full details can be found in our privacy policy.
Agatha Christie Audio Books
There are many Agatha Christie audiobooks to chose from – whether you want to enjoy a two hour dramatised production or a full six hour unabridged version, there are plenty to chose from.
BBC Radio 4 have done the most dramatised productions across Christie's Body of works including the Poirot and Marple novels as well as the other mystery novels she produced. The many Poirot productions often with John Moffet in role as Poirot and June Whitfield as Miss Marple. These dramatised productions are great if you've got a one off long drive or want something to listen to as you enjoy a bit of gardening or want a distraction as you tackle that mountain of ironing and house work – what ever it is, these will give the key elements of the story to enjoy and will really bring the novel to life for you.
If on the other hand, you want to enjoy the full unabridged novel then the majority of these have been narrated by Hugh Fraser (who played Hastings alongside David Suchet as Poirot in the television adaptations). Fraser has a wonder range to his voice and captures characters brilliantly and I personally find him very relaxing to listen to so will often listen to him before bed or while on long car journeys. David Suchet has himself also narrated many of the unabridged Poirot novels and there have been more recent productions created by other narrators such as Emelia Fox. Kenneth Brannagh has himself now narrated a new version of 'Murder on the Orient Express'. 
Top 10 Best Poirot Audio Books to Listen To
There are plenty of Poirot audiobooks to chose between whether you want to listen to a fully unabridged version or enjoy a dramatised version. Both David Suchet – famous for playing Poirot – an Hugh Fraser who played Arthur Hastings along side him – have narrated many of the Poirot novels. 
BBC Radio have produced every Poirot novel in dramatised version too – John Moffat stars as Poirot and these are a great way to enjoy a Poirot novel usually within about two hours. 
Whether you prefer audioboks because you find reading difficult due to eyesight or dyslexia or simply want to multi-task…audiobooks are a fantastic way to ensure you never miss out on an Agatha Christie story. You can enjoy them whether commuting on the train, driving in the car or simply doing chores around the house, or like me, as a great way to unwind with your eyes closed before dozing off at the end of the day.
Below are the EverythingAgatha top 10 Best Poirot audiobooks for you to enjoy – both dramatised and unabridged options included.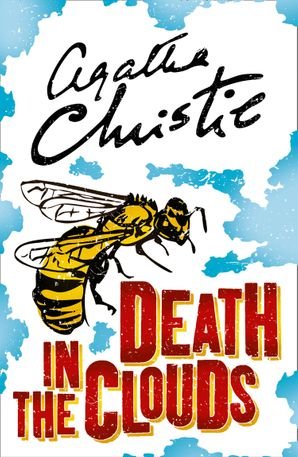 Unabridged audiobook of Death in the Clouds narrated by Hugh Fraser - brilliant to listen to at the start of a holiday as the plane is taking off...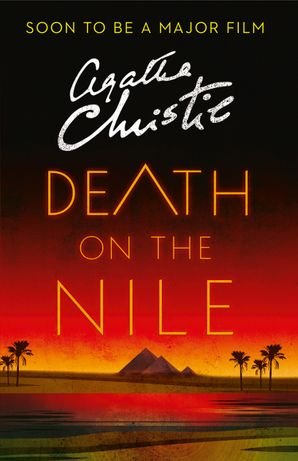 Dramatised edition by BBC Radio 4 with John Moffat as Hercule Poirot v- this edition sticks closely with the main narrative and is a great listen for a long car journey or while doing chores in the home.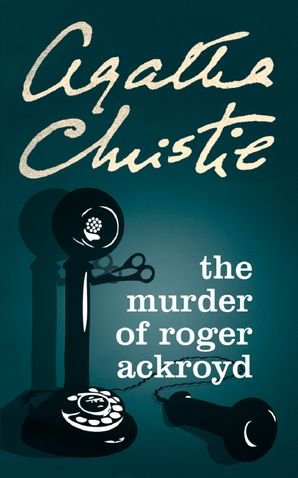 Full unabridged version read by Hugh Fraser. Nothing is missed and any of the first person narration novels make for a great audiobook.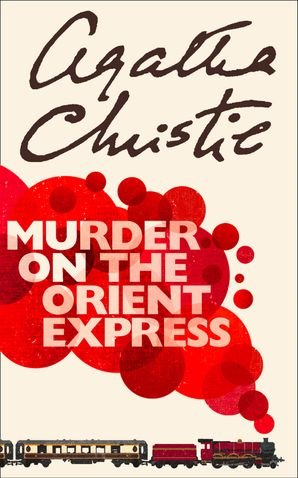 A BBC Radio 4 dramatised edition which transports you to the Islanbul Callais coach - the sounds of the train steam, the wind and the chill all make this - along with the cast including John Moffat as Poirot - a great listen.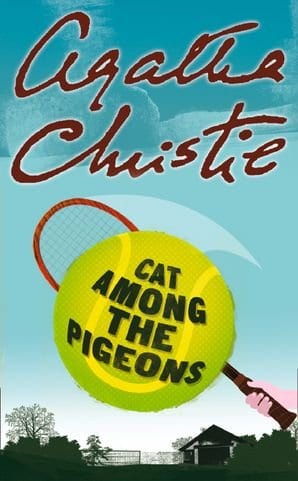 Full version of the novel read by the wonderfully relaxing voice of Hugh Fraser. This is a 'must listen' if only for the quiet chill you get from listening to the chapter 'Aladin's Cave'...listen to it in bed, lights off...now, was that a sound you heard just outside your door...?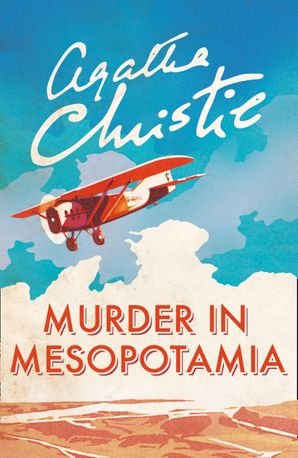 One of the few Poirot novels narrated by a woman - Anna Massey is wonderful and has a great range of characterisation in her voice. Highly recommended!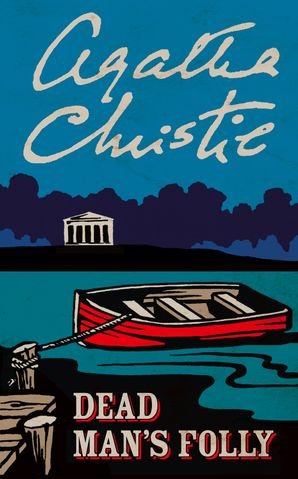 The sounds of the birds signing in the back ground to capture the essence of the British Summer - a great BBC Radio 4 production - why not listen to it as you garden or mow the lawn?
A collection of short stories you can dip in an out of - great to listen to on short journeys or a daily commute. Narrated by Hugh Fraser.
Listen whilst on holiday as you sunbathe in the heat by the sea - Hugh Fraser narrates this perfectly and has an amazing array of voices for each of the characters.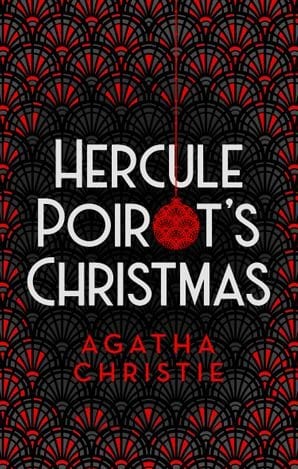 If, by the time Christmas actually comes along you're fed up of hearing the Christmas songs on repeat int he shops and on the radio, listen to this instead while you journey to stay with relatives, prep the sprouts or wrap the presents - a welcome change but still seasonal...
Why Chose an Audiobook?
Audiobooks are a fantastic way to enjoy the Agatha Christie novels for many reason – if you're a fan of multi-tasking and/or find it hard to carve out time in a day just for reading – you can listen as you do the washing up, on the commute to and from work, as you get ready for bed and brush your teeth etc…
Equally, they are great if you suffer from dyslexia or have poor eye sight. Listening to the unabridged audiobooks will ensure you can enjoy these novels just as much.  Whatever your reason might be there, are so many to enjoy you will be spoilt for choice and there are new and updated versions being recorded regularly.
Below are the key narrators and the Agatha Christie novels and stories they have narrated so if you're a particular fan of one narrator in particular you can see what other works by Agatha Christie they have recorded.
David Suchet
David Suchet himself has narrated
Dead Man's Folly
Sad Cypress
Murder in Paradise (a collection of Poirot 'travel' stories
Evil Under the Sun
Poirot Investigates
Death on the Nile
Murder on the Orient Express
Hugh Fraser
The full and extensive list of Hugh Fraser narrated Christie books is as follows:
The Adventure of the Christmas Pudding
Hickory Dickory Dock
The Unexpected Guest
Peril at End House
Murder is Easy
Murder on the Links
The Mystery of the Blue Train
The Hollow
Five Little Pigs
Postern of Fate
Partners in Crime
Cat Among the Pigeons
Ordeal by Innocence
The ABC Murders
Passenger to Frankfurt
Three Act Tragedy
After the Funeral
Lord Edgware Dies
Sparkling Cyanide
Towards Zero
The Murder of Roger Ackroyd
Death in the Clouds
Hercule Poirot's Christmas
The Sittaford Mystery
Taken at the Flood
Spiders Web
The Secret Adversary
Elephants Can Remember
One Two Buckle My Shoe
The Clocks
Crooked House
Endless Night
By the Pricking of My Thumbs
Cards on the Table
The Listerdale Mystery
Hallowe'en Party
The Secret of Chimneys
The Labours of Hercules
The Mysterious Mr Quinn
Dumb Witness
The Big Four
Problem at Pollensa Bay
The Pale Horse
N or M?
Curtain
Appointment with Death
Mrs McGinty's Dead
Poirot's Early Cases is a mix of those read by David Suchet and Hugh Fraser
Richard E Grant
I have listened to a few of the Miss Marple novels narrated by Richard E Grant – these were good and his vocal range is good for the variety of characters – the recordings were published in 2013 so they are not the most recent but they are definitely good quality. 
Emilia Fox
I recently bought 'They Came to Baghdad' narrated by Emilia Fox and thoroughly enjoyed it – it wasn't a story I had been familiar with and it's now one of my favourites to listen to. Emilia Fox has narrated many of the 'non-Poirot' novels and fans will also know that she also played Joanna Burton in the television production of 'The Moving Finger'. The full list of Agatha Christie novels Emilia Fox has narrated is as follows:
Destination Unknown
Why Didn't the ask Evans?
The Man in the Brown Suit
The Seven Dials Mystery
A Murder is Announced
They Came to Baghdad
Death Comes at the End
They Do It With Mirrors
50 From Paddington
Nemesis
The Mirror Crack'd from Side to Side
A Caribbean Mystery
She has also appeared in dramatised BBC radio 4 adaptations of Magnolia Blossom and in a series called '12 Radio Mysteries).
Joan Hickston
Joan Hickston who played Miss Marple on screen, has narrated many of the Marple stories:
A Murder is Announced
50 from Paddington
The Thirteen Problems
They Do It With Mirrors
The Mirror Crack'd From Side to Side
Nemesis
A Pocket Full of Rye
The Moving Finger
A Caribbean Mystery
Murder at the vicarage
Fenella Woolgar
Fenella Woolgar is also an actress who has both narrated some of the Christie novels for audiobooks as well as appearing on screen; once as Ellis in 'Lord Edgware Dies' in 2000 and again as Miss Whittaker in 'Hallowe'en Party' in 2010. Fenella Woolgar narrated 'The Last Séance' which is a collection of the supernatural short stories Agatha Christie wrote.
Other Narrators
Anna Massey is the narrator for Murder in Mesopotamia
Christopher Lee narrated The Hound of Death
David Timson has narrated a couple of collections of Agatha Christie stories including the collections: The Floating Admiral and a collection of various mystery writers including Christie called 'Ask a Policeman'.
While the Light Lasts is read by Isla Blair. 
Miss Marple's Final Cases is a compilation on various
stories read by Joan Hickston, Isla Blair, Anna Massey.
Nigel Hawthorne narrated 'The Murder in the Mews' and there are three Marple novels narrated by Stephanie Cole, At Bertrams Hotel, Sleeping Murder and The Body in the Library.
BBC Radio Dramatised Agatha Christie novels
50 from Paddington
The Adventure of the Christmas Pudding
Sparking Cyanide
The Lost Plays
12 Radio Mysteries
And Then There Were None
Appointment With Death
A Bertrams Hotel
B.C Murders
The Body in the Library
Cards on the Table
A Caribbean Mystery
Crooked House
Dead Man's Folly
Death in the Clouds
Death on the Nile
The Dress Makers Doll
Dumb Witness
Elephants Can Remember
Endless Night
Evil Under the Sun
Hallowe'en Party
Hercule Poirot's Christmas
Lord Edgware Dies
The Mirror Cracke'd From Side to Side
The Moving Finger
Mrs McGinty's Dead
Murder at the Vicarage
Murder in Mesopotamia
A Murder is Announced
The Murder of Roger Ackroyd
Murder on the Links
Murder on the Orient Express
The Mysterious Affair At Styles
The Mystery of the Blue Train
Nemesis
One Two Buckle My Shoe
The Pale Horse
Peril At End House
A Pocket Full of Rye
Sad Cypress
The Sittaford Murder
Sleeping Murder
Taken at the Flood
The Do It With Mirrors
Three Act Tragedy
Towards Zero
The Unexpected Guest
The Witness for the Prosecution
The 10 Best Agatha Christie AudioBook Narrators
Hugh Fraser
David Suchet
Joan Hickson
John Moffet
June Whitfield
Anna Massey
Richard E Grant
Fenella Woolgar
Kenneth Branagh
Emilia Fox
Roger May