Agatha Christie first introduced the famous Belgium detective Monsieur Hercule Poirot to the world in the Novel 'The Mysterious Affair at Styles' which she wrote in 1920. Christie became prolific in writing detective novels and the small prim man, obsessed with order and method, with an egg-shaped head and famous moustaches soon became a household name and one of her best loved sleuths. Reads often want to start at the beginning and read each Poirot novel in order to make sure they never miss anything and can appreciate the development of this famous character in chronological order.
Hercule Poirot appears in 33 of Agatha Christie's novels. Christie wrote 66 detective novels and the Poirot novels are some of her best loved and most famous. Possibly her most famous are 'The Mysterious Affair at Styles' as her fist ever novel, 'Murder on the Orient Express' – the novel which has been developed most often for TV and film,  and 'The Murder of Roger Ackroyd' with its ingenious solution. Most readers have their own personal favourites and with 33 Poirot novels there are plenty to chose from.  
Reading the Poirot novels in order will ensure you don't accidentally stumble across any spoilers or references to previous solutions mentioned in later novels – if you are picking and choosing which to read out of sequence though, I recommend you consider the following (don't worry these are not spoilers – quite the reverse, we want to help you avoid any inadvertent ones!):
Peril at End House – makes reference to 'The Mystery of the Blue Train'
Death in the Clouds, Hercule Poirot's Christmas and The A.B.C Murders all make an allusion to 'Three Act Tragedy' so read this one early!
A character in Death on the Nile recognises Poirot from his involvement in 'The Mystery of the Blue Train
Captain Arthur Hastings appears in 8 or the Poirot Novels, we meet him along with Poirot in Christie's first novel 'The Mysterious Affair at Styles' and they go on to work together in the following novels, in order:
The Murder on the Links
The Big Four
Peril at End House
Lord Edgware Dies
The A.B.C Murders
Dumb Witness
Curtain: Poirot's Last Case
The other famous sidekick of Poirot's is the imaginative author Ariadne Oliver. Ariadne Oliver first appears in 'Cards on the Table' in 1936 and she evidently became a Character Christie enjoyed writing (perhaps a touch of an autobiographical outlet?) as she continued to feature in subsequent novels. Ariadne Oliver appears in six Poirot novels.  These are, in order:
Cards on the Table
Mrs McGinty's Dead
Dead Man's Folly
Third Girl
Hallowe'en Party
Elephants Can Remember. 
Look out for the banners below to ID these books quickly and easily as well as for some other highlights such as seasonal favourites (ones to read on holiday or certain times of year) and those with the highest body count – just in case you really want something to get your teeth into!Poirot 
All Poirot Novels - In Order of Publication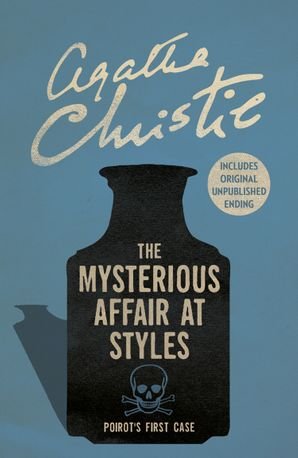 An obvious novel to start with for a first time Christie reader - this book introduces us to 'probably the best detective in the world'...the infamous Hercule Poirot! Written in the first person narrator format with our favourite English gent, Captain Arthur Hastings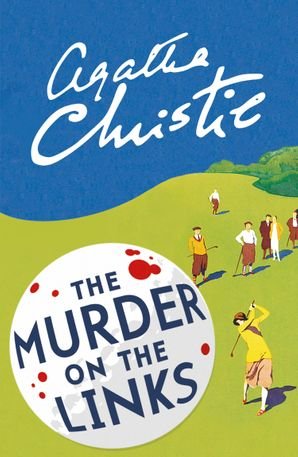 A wealthy business man entreats Poirot for help as he is in fear of his life - when Poirot arrives at the appointment though, he is too late! Join Poirot and Hastings in this murder mystery set in France.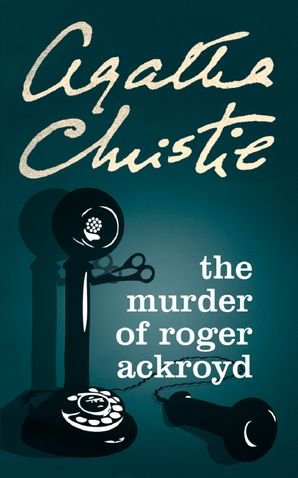 Once you've read this you'll never forget it - this is Christie at her best and one of her all time best novels let alone a best Poirot novel. A must for any new Christie fan and a great one to have at the top of your reading lists.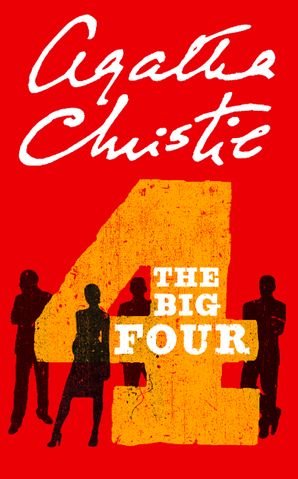 On the hunt of an international ring of criminals known only as 'The Big Four'...can Poirot and Hastings identify them all before it's too late?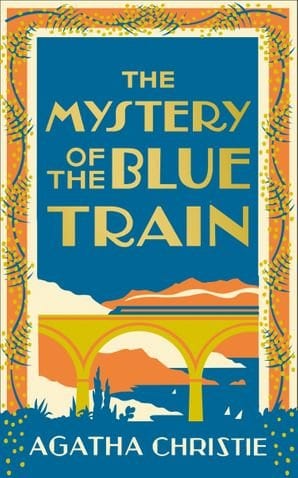 Wealthy American heiress Ruth Kettering has been given the famous 'Heart of Fire' ruby necklace as a gift by her father - no one really believes the rumours about tragedy befalling those who wear it until Ruth is found murdered, on the Blue Train.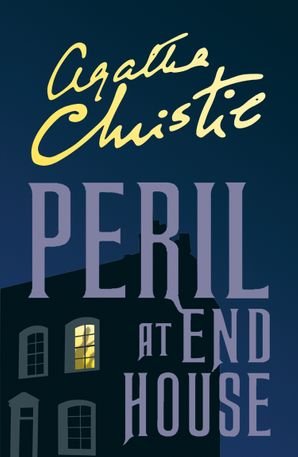 Hastings and Poirot are at the English coast where they meet the beautiful 'Nic' Buckley, a young lady who has had three near death escapes in recent weeks - can they stop another attempt on Miss Buckley's life before it's too late?
Also known as 'Thirteen at Dinner', Hastings joins Poirot on the hunt for the murderer of the unpleasant and disliked Lord Edgware - everyone suspects his wife, but if she didn't do it...who did?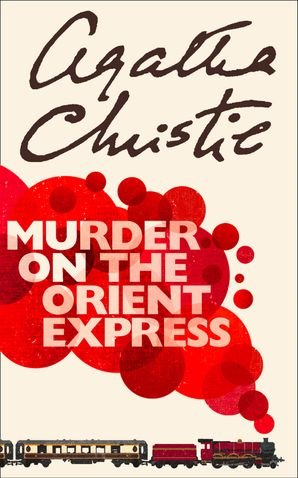 One of Agatha Christie's most famous novels and a go to Murder Mystery. We recommend reading this one early as it's alluded to in other Poirot novels such as Dead Man's Folly. Caught in a snow drift with a murderer on the train...perfect as a winter read too.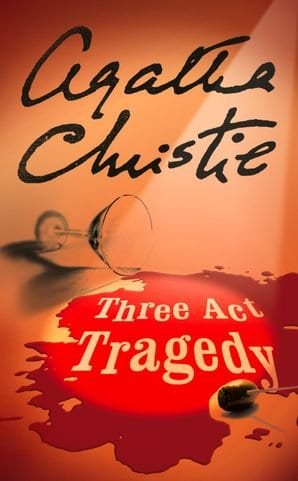 Also known as Murder in Three Acts this is a popular Poirot novel with plenty of twists and turns. The characterisation throughout is fantastic and it'll definitively keep you guessing.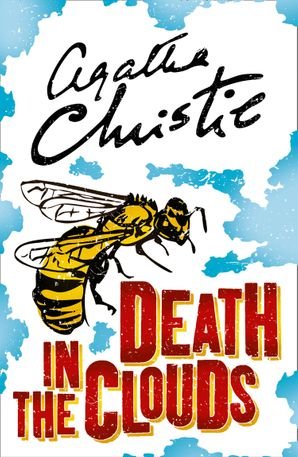 Poirot doesn't like to fly - Mon estomac! - so when a money lender is killed on the flight he is on from Paris, he determines to find the culprit by identifying the psychological moment at which they must have struck!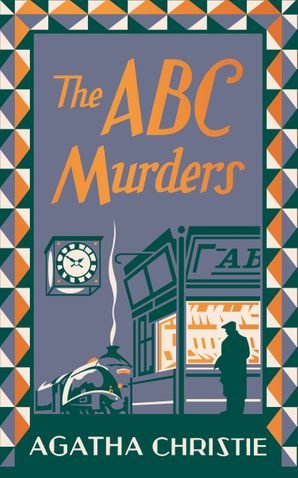 Hastings and Poirot are on the hunt for a possible serial killer targeting people alphabetically.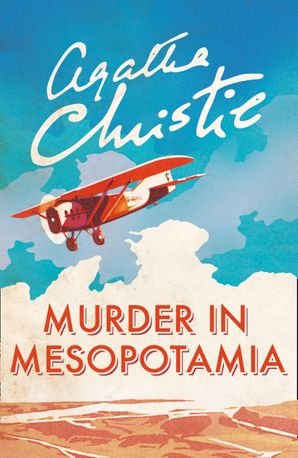 While visiting an archaeological dig in Mesopotamia (Iraq) Poirot becomes involved in the murder of Mrs Lousie Leidner - but who in the dig team is the killer? Could it really have been her first husband whom is believed to be dead?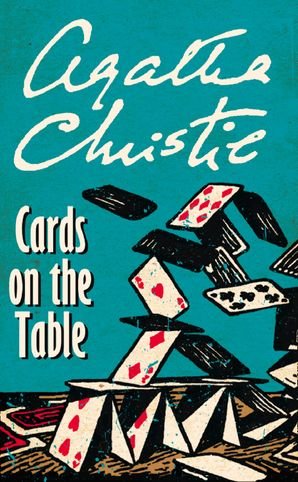 A dinner party with four would be detectives and sleuths and four potential murderers - after the host is found killed...Poirot sets out to know the truth.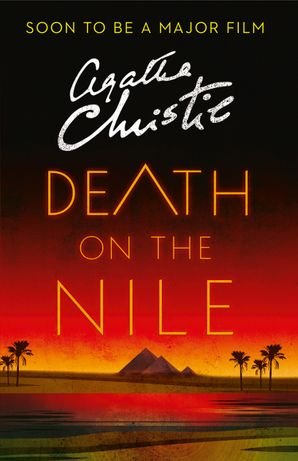 Set in Egypt ith a fantastic set of characters and an above average body count - this is one of our favourites. A perfect holiday read with plenty of plot twists, red herrings and a suspect pool to keep you gripped from start to finish.
Poirot and Hastings are joined - and dare we say outdone - by another side kick - Bob the English terrier! After the death of a wealthy widow who has a grasping family fighting over the will - can this threesome get to the truth?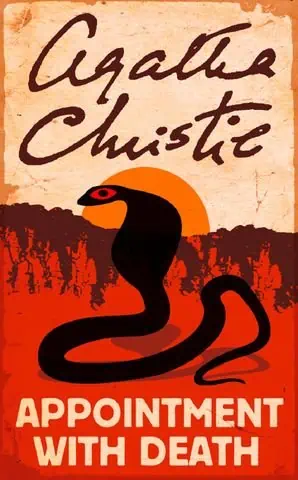 'You do see don't you, that she's got to be killed?'...words Poirot over hears just before the bullying Lady Boynton is found stabbed while visiting Petra in Jerusalem. Was it really one of her oppressed family or could it have been someone else on the trip?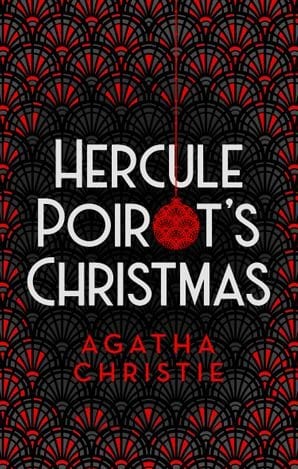 There's no book we reach for more at Christmas - this is the perfect seasonal book to read throughout the festive season. A closed circle novel set in a country mansion - classic Christie at her best!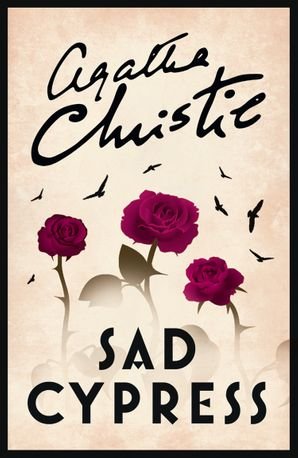 Elinor Carlisle is on trial for poisoning the beautiful Mary Gerrard - is she guilty or can Poirot find anyone else with a motive to kill the protegee of Elinor's wealthy aunt?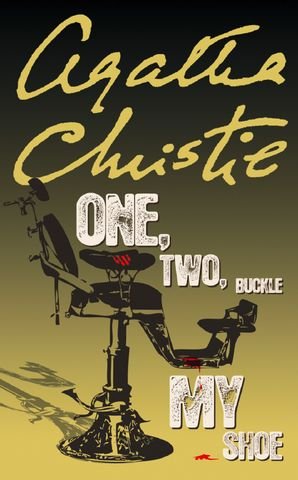 Like many others, Poirot doesn't like going to the dentist and would do anything to get out of going - but he is far from relieved when he discovers his dentist has died! Poirot is soon drawn into an investigation to prove that it was in fact murder and not a suicide.
If only to meet the wonderful character and femme fatale that is Arlena Marshall - Evil Under the Sun is the perfect summer time read!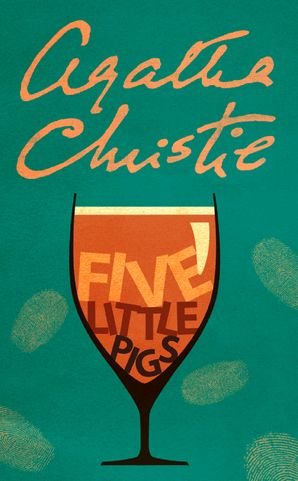 Also known under the title 'Go Back for Murder' - this is a favourite among many Christie fans for the clever way in which Christie demonstrates how one day can be remembered very differently from one character to another. A smaller pool of suspects than some other novels but a clever narrative style from the Queen of Crime.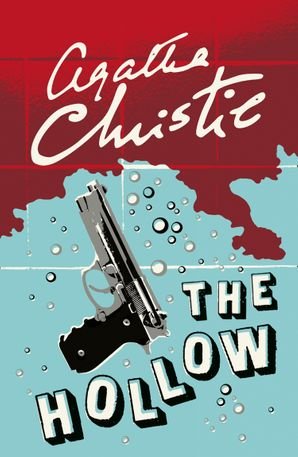 Gerda Christow is found standing over the body of her husband - he's been shot - and she's holding a gun in her hand. An open and shut case? Perhaps not - only Poirot can get to the truth in this classic country house murder mystery.
Also known as 'There is a Tide' - Poirot has an intriguing request for help when a lady visits asking him to find a man presumed dead after she has been told by 'spirits' that he is still alive...is she just after the Cloade family fortune that has been left to Gordon Cloade's young second wife or is there more to it?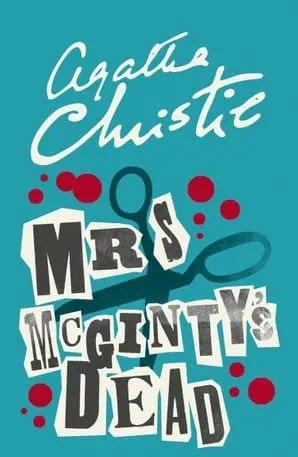 After a seamlessly harmless char woman is killed by her lodger - Poirot is asked to re-investigate the case as the investigating office, Superintendent Spence is not convinced they have the right man in custody...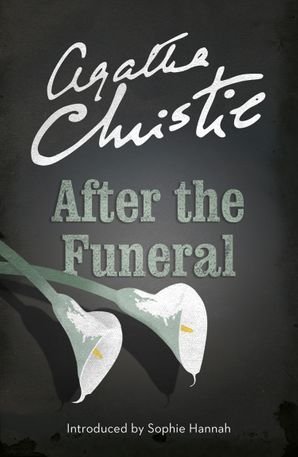 After the funeral of Richard Abernethie, while all the family are back at the family home, the fatal words are spoke: "Still, its been hushed up very well hasn't it...well he was murdered, wasn't he?" Not long afterwards, Cora Richard's sister is herself killed...
Things have been going missing from a students hostel in London - what appears to be a simple case of kleptomania soon develops into much more though...murder!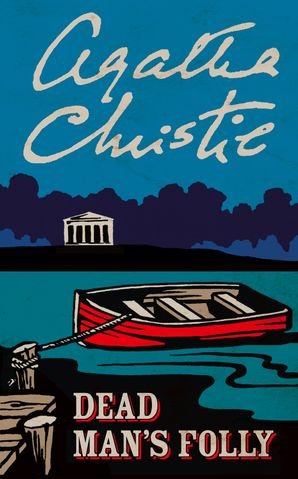 Ariadne Oliver is not happy - something doesn't feel right about the 'Murder Hunt' she's been invited to Nasse House to create for the summer fete - she calls in her friend Poirot to help and sure enough...a body is soon discovered.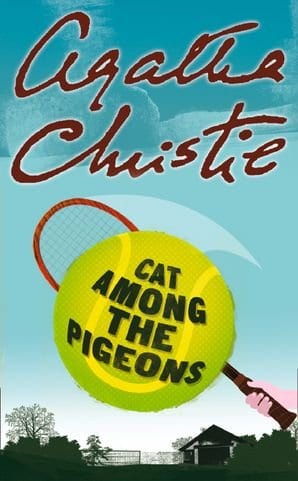 Often underestimated in our opinion but this novel warrants being on any top Christie list - it's got it all with plenty of murders, a hint of espionage (but not too much) kidnapping and even stolen jewels...and all within the setting of an all girls school. We love reading this in September when the new term starts.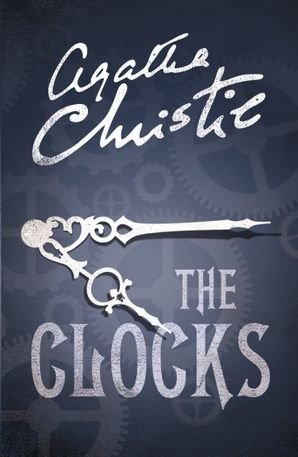 Poirot sets out to prove that you can solve a murder without having to visit the scene of the crime or speak to any witnesses yourself - a crime can be solved using the mind and the little grey cells alone...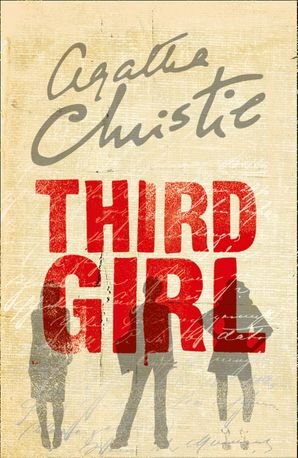 Poirot receives an appeal for help like none other he has received before - a young woman approaches him saying she thinks she may have killed someone...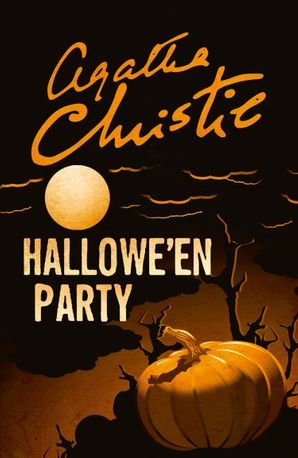 After a child is murdered at a Hallowe'en Party, Ariadne calls for Poirot help in solving the crime.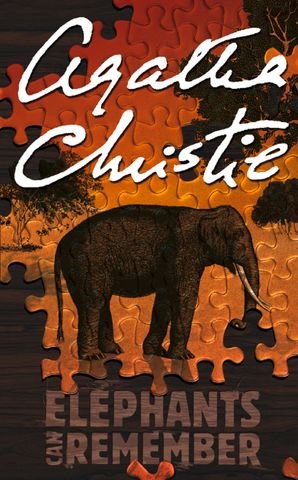 Join Ariadne Oliver and Poirot in their last novel together as they try to discover the truth of a killing 13 years earlier - the question they must answer for Ariadne's god-daughter is, did her mother kill her father or did her father kill her mother...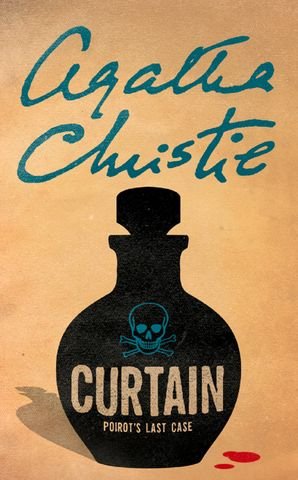 Now both elderly men, Poirot and Hastings are back where it all began, at Styles court - and guess what...there's been a murder. Can Hastings help Poirot get to the bottom of what will be their final case together?
Collections including Poirot Short Stories in Order
In addition to the 33 Poirot Novels, Christie also write 51 short stories in which Poirot solves various crimes such as murders, thefts, kidnappings, robberies and fraud…these have been accumulated into various collections and volumes over the years however these are the key publications. It is worth noting that sometimes Christie would write a short story and later develop it into a novel so I would recommend reading the novels first to avoid spoilers. For example, definitely read 'Evil Under the Sun' before 'Triangle at Rhodes'.
Poirot Investigates
1924
Murder in the Mews
1937
The Labours of Hercules 1947
Poirot's Early Cases 1974
Subsequent Poirot Novels written by Sophie Hannah
Finally, if you just can't get enough of Poirot and you've read everything Christie wrote herself about this famous sleuth, then check out the new novels written by Sophie Hannah  -written with permission by the Christie estate to keep this great detective going for the fans who just want more and more…
The Monogram Murders
2014
Closed Casket
2016
The Mystery of Three Quarters
2018
The Killings at Kingfisher Hill
2020